Academic City University College has organised its annual Education Conference to promote the professional development of senior secondary school educators and the advancement of effective STEM education. 
The workshop emphasised improving teaching methodologies in Science, Technology, Engineering, and Mathematics (STEM). By equipping teachers with knowledge and practical skills, the workshop aimed to foster effective learning outcomes and contribute to their ongoing professional development.
Recognising the crucial role that teachers play in shaping Ghana's future workforce and economy, Academic City considers it vital to organize this annual workshop as a means to encourage Ghanaian educators to continuously adapt their teaching methodologies in order to meet the evolving needs of modern learners.
The workshop which is the third edition was on the theme "Promoting a Growth Mindset in STEAM Education." It brought together school heads, Maths and Science teachers and counsellors from public and private senior high schools across the country.
The workshop sessions for the teachers delved into various key areas, including interactive teaching techniques, integrating technology in the classroom and teaching engineering in a resource-challenged environment. Participants were able to engage in hands-on activities, explore new teaching tools, and gain practical insights that they could immediately apply in their classrooms.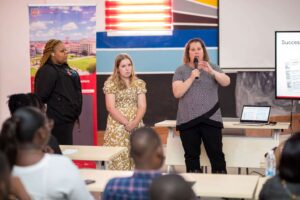 One highlight of this year's event was the involvement of high school teachers from Dayton, USA, who introduced Ghanaian educators to project-based learning, following the US model. Additionally, they facilitated knowledge exchange in teaching STEM subjects.
The workshop for the school heads was led by Professor Enoch Opoku Antwi, who delivered a series of engaging sessions focusing on effective leadership. The guidance counsellors also took part in a session titled "Application of battery assessments in selecting the appropriate tertiary institutions."
Makafui Awuku, the Manager of the Academic City Technology and Entrepreneurship Centre, delivered practical presentations on creating an ecosystem that fosters student innovation, as well as providing insights on designing and leveraging CAS (Creativity, Activity, Service) for school heads and teachers, respectively.
Some of the participating schools included Mfantsiman Girls SHS, Accra Academy, Legacy Girls, Holy Child, Akosombo International School, Ghana International School, Odorgonno SHS, Kpone Community SHS, Aggrey Memorial SHS, St. Peters SHS, Krobo Girls SHS, Tema International School, Koforidua Sec Tech, Alpha Beta, International Community School – Kumasi and several others.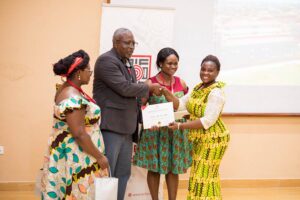 The President of Academic City, Prof. Fred McBagonluri, expressed his excitement about the success of the workshop, stating, "Academic City passionately believes in the transformative power of education. The Education Conference has provided a unique venue for educators to enhance their skills and investigate innovative STEM education strategies. We are creating the groundwork for a stronger and more prosperous Ghana by empowering our educators."
He expressed Academic City's commitment to consistently strengthening the capacity of Ghanaian teachers, enabling them to motivate and equip the forthcoming cohort of leaders, problem-solvers, and innovators through the provision of essential skills and knowledge.
Mr. Kweku Opoku Siaw, a representative from the Ministry of Education, commended Academic City for its commitment to strengthening the country's educational system by investing in the professional development of teachers.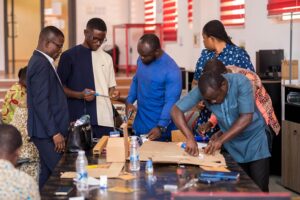 He emphasised that this commitment will significantly contribute to the government's continuous efforts to improve the teaching profession and cultivate a culture of lifelong learning.