Many university students in Ghana and around the world are looking forward to internship opportunities, usually from May to August. Internships have become a vital stepping stone for students and young professionals alike, serving as a bridge between academic learning and real-world experience. They provide invaluable opportunities to apply knowledge, develop skills, and build networks. However, securing an internship can be a challenging endeavor, and sometimes, despite your best efforts, you may not get the opportunity for an internship. Below are five (4) alternatives to the internship you may consider:
Volunteer: Look for volunteer opportunities in organizations or non-profit groups aligned with your interests. Volunteering allows you to contribute to a cause you believe in, develop teamwork and leadership skills, and other transferrable skills; and also help expand your network. It also demonstrates your commitment to community service, which can help secure some scholarships.
Freelance or Freelance Projects: Consider offering your skills as a freelancer in your area of expertise. Many platforms such as Fiverr and Upworks connect freelancers with clients seeking specific services. You can offer services such as graphic design, content writing, social media management, web development, or tutoring. Freelancing allows you to gain practical experience, build your portfolio, and earn some income.
Personal Projects: Use your university break to work on personal projects that align with your academic or career interests. It could be writing a research paper, creating a blog or YouTube channel, developing a mobile app or website, or starting a small business. Personal projects demonstrate initiative, creativity, and a proactive approach to learning.
Online Courses or Certifications: Take advantage of the vast array of online courses and certifications available. Identify subjects or skills that align with your academic or career goals and enroll in relevant courses. Platforms like Coursera, edX, Udemy, and LinkedIn Learning offer courses on various topics, allowing you to learn at your own pace and enhance your knowledge and skills.
Networking and Informational Interviews: Reach out to professionals in your field of interest and request informational interviews. An informational interview is a meeting where an individual seeks advice, insights, and information from a professional or expert in a specific field or industry. This is an opportunity to learn from their experiences, gain insights into different career paths, and expand your professional network. Networking can be valuable for future internships or job opportunities.
Remember, while internships are highly valued, there are alternative paths to gain valuable experience and skills. It's essential to make the most of your summer break by engaging in activities that align with your interests and goals. As you pursue some of these internship alternatives, you equally develop yourself and enhance your employability. It is better than being idle at home and wasting time. Invest your time in your developing yourself. Good luck!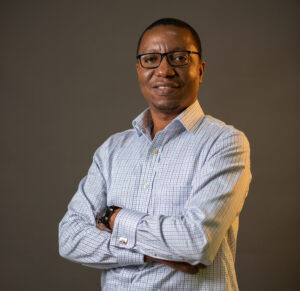 Writer: 
Emmanuel Woyome 
Career Services Manager – Academic City
Emmanuel Woyome is a Career Coach and a certified Human Resources (HR) Specialist with over a decade of combined experience across diverse industries and sectors. He previously worked in Career Services at Lancaster University Ghana; and has served as a consultant for various organizations, including the German Development Corporation (GIZ) Ghana, and Camfed Ghana, among others.