Public Relations (PR) is regarded as a crucial function that helps with making important decisions for organisations. Its primary responsibility is to manage how people perceive the organisation, manage its reputation, and build good relationships with relevant stakeholders.
With my years of experience in the PR industry in Ghana, I find it discouraging that some organisations still do not appreciate the value of the PR profession. Managers of these organisations only consider PR when engaging the media. They do not realise that PR professionals can contribute greatly to strategic decision-making for the growth of their organisations.
The evolution of PR
In the past, PR professionals were mostly responsible for managing communication between organisations and the media. Their main function was to disseminate press releases, coordinate conferences, and engage with journalists to get positive media coverage. The reason is that media coverage plays a significant role in shaping public perception and influencing consumer behavior. This PR role remains relevant.
Over time, however, the function of PR has expanded to incorporate a more strategic role within organisations. In addition to managing media relations, the role of the PR professional has now expanded to provide strategic advice to senior management and collaborate closely with other departments to ensure a unified communication approach that aligns with the organisation's goals and values.
The strategic importance PR in decision-making
The narrow-minded approach, which restricts PR to only media relations, can have detrimental effects on an organisation's reputation, as it fails to capitalise on the strategic insights and expertise that PR offers. Undoubtedly, one of the most important aspects of PR is media relations. Like in many other parts of the world, organisations in Ghana frequently depend on PR specialists to maintain positive relationships with the media; nonetheless, the misconception that PR is solely about media management poses a serious impediment to maximising the full potential of the PR function.
As previously indicated, PR is essential for managing connections with the media as well as serving as a critical advisor for top management. PR professionals hold a distinct position and can provide helpful views on the possible consequences of particular decisions or actions on an organisation's reputation and connections with various stakeholders. Sadly, their ability to predict public opinion, identify possible hazards, and suggest strategic ways to mitigate them is often underutilised.
Challenges faced by professionals in Ghana
Drawing from my experience and professional network, I have come to realise that, many Ghanaian organisations continue to limit the responsibilities of PR specialists by keeping them out of critical decision-making processes. Because of this exclusion, ill-informed decisions are made, which could hurt public perception. When it comes to product launches, crisis management, or social media issues, PR professionals are equipped with the knowledge and skills needed to offer insightful suggestions that can greatly improve an organisation's standing and overall performance.
The Bank of Ghana Case Study: A Cautionary Tale
A compelling case study that highlights the dangers of limiting PR to media engagement is the analysis of the Bank of Ghana. It is becoming more and more clear from recent events that the central bank has faced severe criticism from its diverse stakeholders. A range of concerns, from unprecedented indebtedness, illegal printing of money, US$250 million new office building, domestic debt restructuring issues among others, have somehow damaged the reputation of the institution.
It is safe to say that had the managers of the central bank probably consulted the services of a PR agency or actively involved their internal PR professionals in their decision-making processes, they could have proactively addressed concerns, communicated their efforts to the public, and demonstrated their commitment to sustainable collaboration. Disregarding the advisory role of PR professionals has not only hurt the bank's reputation locally and globally but also to some extent hindered their growth and long-term success.
Embracing all PR methods for organisational success
In today's competitive environment, organisations need to break away from the archaic mindset of limiting PR to just media relations. Management of organisations should embrace the strategic expertise of PR professionals.
By doing so, management of organisations can proactively enhance the reputation of their institutions, strengthen stakeholder relationships, and position themselves as leaders in their respective industries. Finally, it is crucial to recognise that the advisory role of PR is not an option but a necessity for any organisation seeking long-term success and sustainability in the ever-changing business world.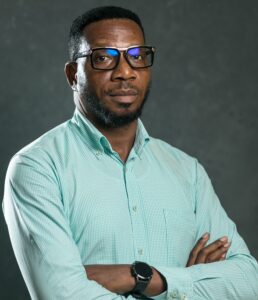 Writer: Cyril Quansah-Quainoo, Public Relations Manager, Academic City
An experienced communication professional with a decade of expertise in communication strategy/plan development, reputation and crisis management, stakeholder relations management, event management, and the development of communication materials.